With more than four decades of experience, our team knows exactly how to unlock the potential within commercial property. St Peter's Mall in Derby is a great example of this. Read on to learn how the right improvements not only led to a better trading environment for tenants and an improved shopper experience, but also saw a dramatic increase in footfall.
The Challenge
St Peters Mall in Derby town centre was an under utilised retail space in need of some significant attention. Comprising 26,000 sq ft of retail space and providing 3,700 car parking spaces in the heart of the retail district, the Mall had huge prospects but a period of mishandling saw the asset's desirability deteriorate.
Prior to our involvement, a refurbishment had taken place to link the Mall with an adjacent shopping centre. However, the project was value-driven and poorly managed. Low quality materials had been used – such as domestic porcelain floor tiles in the main mall – and this led to an unfinished, substandard feel which impacted customer experience and footfall rapidly decreased.
The vacancy rate at the centre was also high, with a number of temporary tenants provided with poor shop fit outs and signage. Additionally, a compliance survey revealed a redundant fire alarm system and lack of documented health and safety procedures.
Rob Melling, asset manager of St Peter's Mall, commented: "When FIREM began managing the Mall in 2011 it was lacking in purpose and identity. The Mall was a tired and uninviting space for customers and retail partners alike. We had a vision to transform the facility into a destination Derby residents could be proud of, with a strong mix of small and independent businesses."
The FIREM Treatment
Our team always works towards a master plan for each asset from the outset and this is how the vision for St Peter's Hall was realised. This involved a significant refurbishment, a rebrand and a new marketing strategy, the detail of which is set out below.
Our comprehensive refurbishment of the Mall included the installation of a brand new floor, redecoration of the mall and reconfiguration of the retail units. Our strict shop fit-out guide, implemented by all retailers, has improved the uniformity of the centre and encouraged established retailers to set-up here.
We also rebranded the centre as 'St Peters Mall' and the team installed new signage and wayfinding throughout. This re-brand gave the centre a much-needed sense of identity, so that customers could differentiate from surrounding shopping destinations. A strategic marketing plan was then implemented, targeting local and national retailers to complement the tenant mix.
Rob Melling commented: "Whether it's a matter of finance, or lateral problem-solving that's required, we're never afraid to make big decisions if it's in the best interests of the property and our tenants."
The Outcome

Since 2011, our team has reduced the number of empty units at the Mall by 75%. More importantly, two million people now walk through St Peter's Mall every year, with footfall continuing to increase.
The changes demonstrate that while high streets may be struggling elsewhere, the right strategy driven by a strong team can ensure a struggling retail environment can thrive once again.
Rob Melling continued: "Enhancing the assets under our management through a comprehensive strategy is always our aim and Derby's newly named St Peter's Mall is testament to our approach. By listening to existing tenants and drawing on our experience, we've been able to breathe new life into this local facility.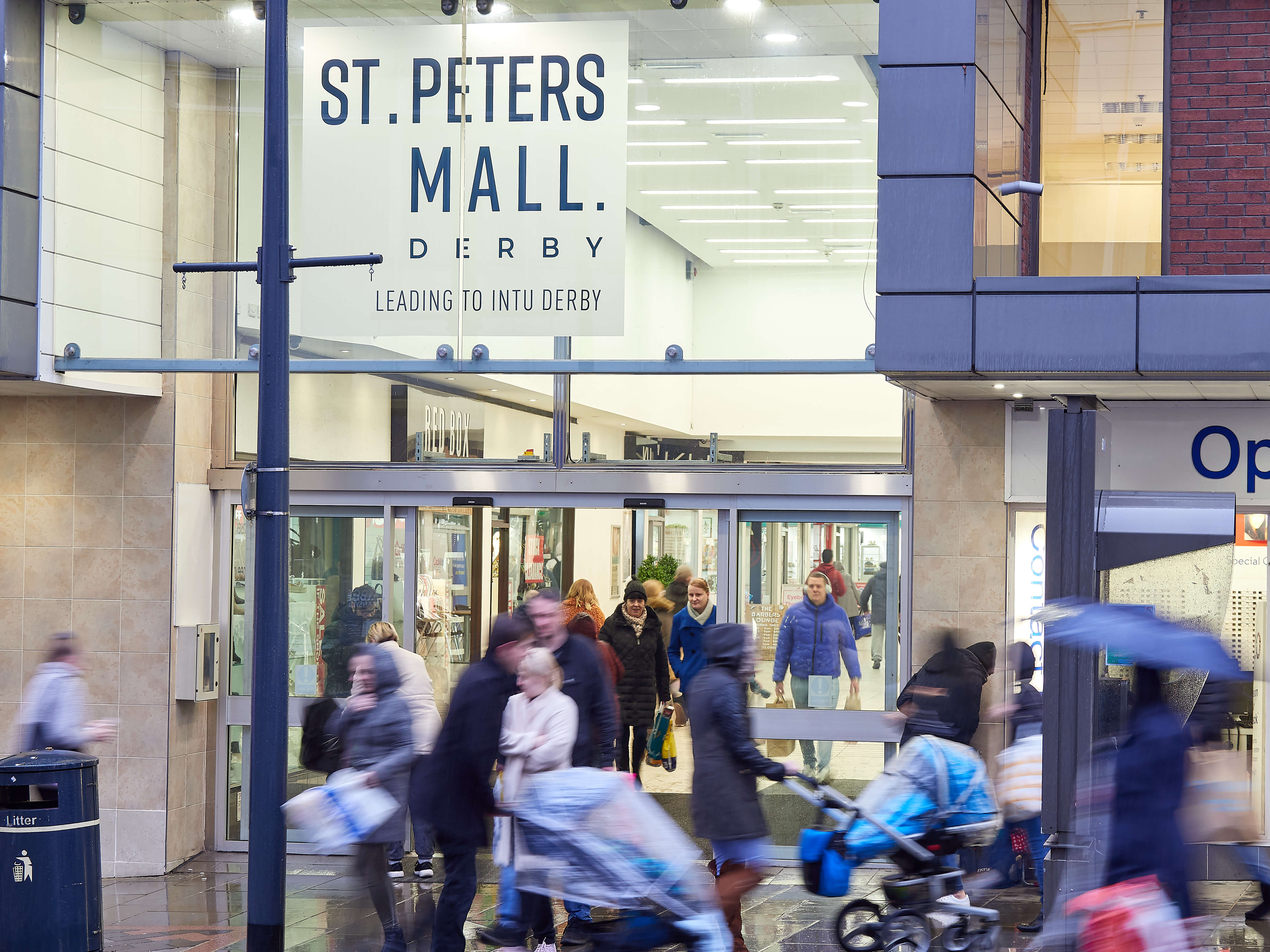 "Despite the current challenges facing the high street, we've managed to deliver an exciting shopping mall in which our retail partners are proud to be part. We are now working towards the next phrase for this asset and exploring how we can unlock further potential."
FIREM is not just a landlord but a business partner. We care about our tenants and the growth of their businesses. From individual units, to large shopping malls, the commercial properties we oversee covers 900,000 sq ft of the UK. If you think we can support you and your business, get in touch with our team.